2014年 02月 02日
Setsubun "鬼は~外!福は~内!"

☆What is Setsubun(節分)?
Setsubun is the day before the beginning of each season. The name literally means "seasonal division". Setsubun is celebrated on February 3rd as part of the Spring Festival. Setsubun has the special ritual called Mamemaki(豆まき).
☆What is Mamemaki(豆まき)?
Mamemaki means bean throwing. Usually the Toshiotoko(年男:the male who was born on the corresponding animal year on the Chinese zodiac)or else the male head of the household puts on a demon mask while family members chant "Oni wa soto! Fuku wa uchi!(鬼は外!福は内!)which means, "Demons out! Luck in!"
☆Why people do Mamemaki?
The beans are thought to purify the home by driving away the evil spirits that bring misfortune and bad health with them. Then, as part of bringing luck in, you should eat roasted soybeans, one for each year of one's life or one for each year of one's life plus one more for bringing good luck for the year to come.
☆Do people eat anything special for Setsubun?
Yes! Now people eat a special kind of uncut Sushi Roll(Makizushi巻き寿司)called Ehomaki(恵方巻き). Ehomaki means "lucky direction roll". People eat Ehomaki in silence on Setsubun while facing the yearly lucky compass direction, determined by the zodiac symbol of the year.
This year, the direction is the east‐northeast(東北東)!
Today, first we made a Demon mask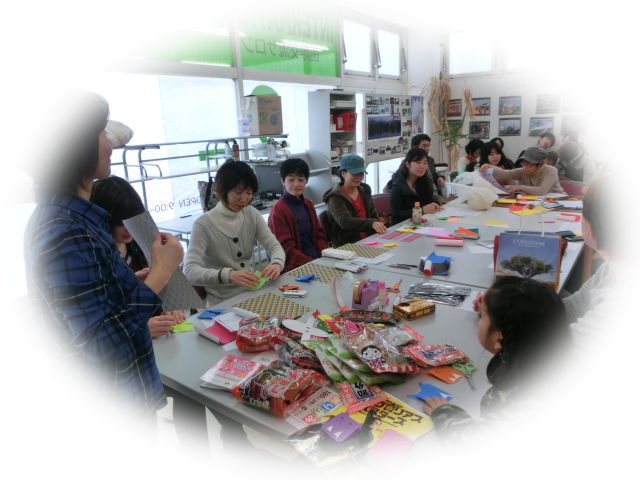 Then, we made a box to put beans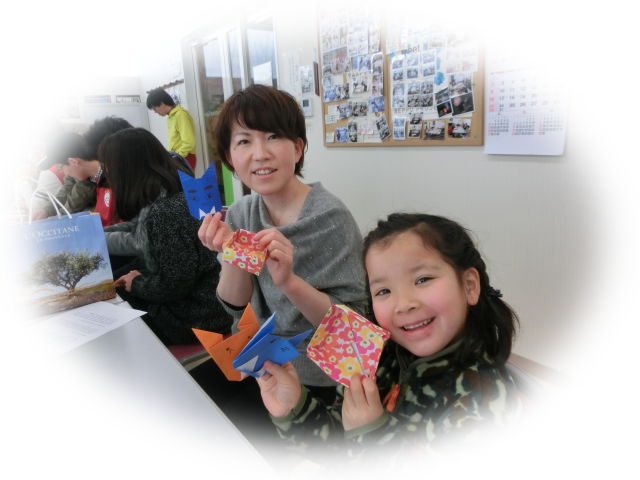 Now we are ready to throw beans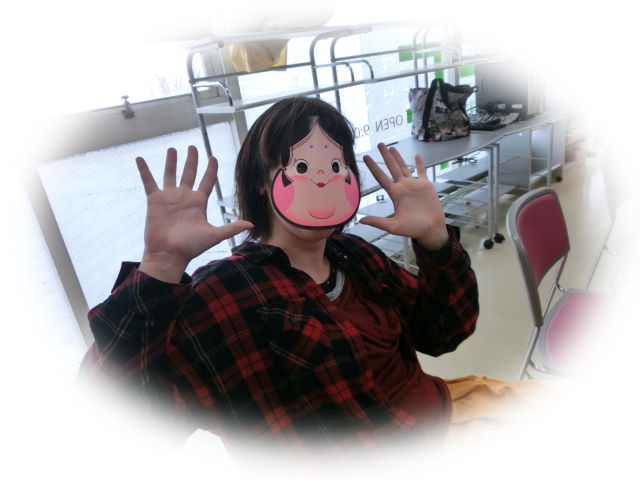 We had very very cute companies today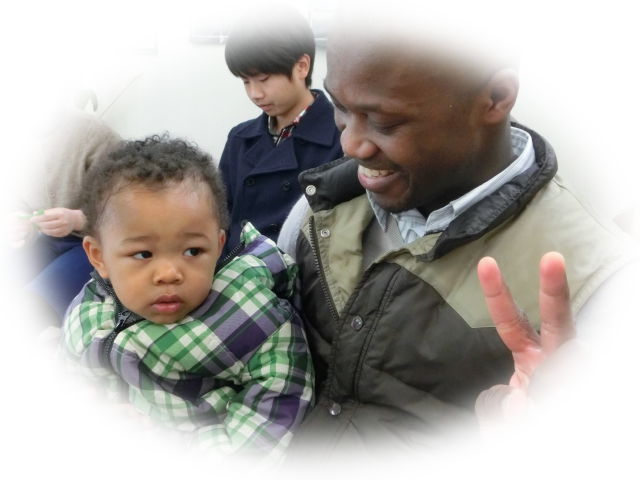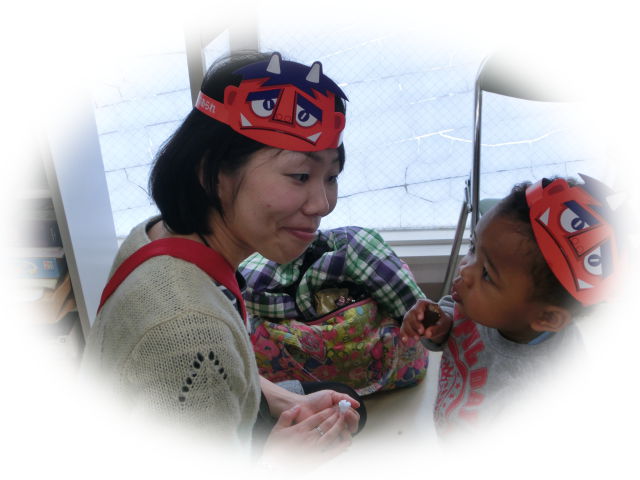 Here we go!! "Demons out! Luck in!"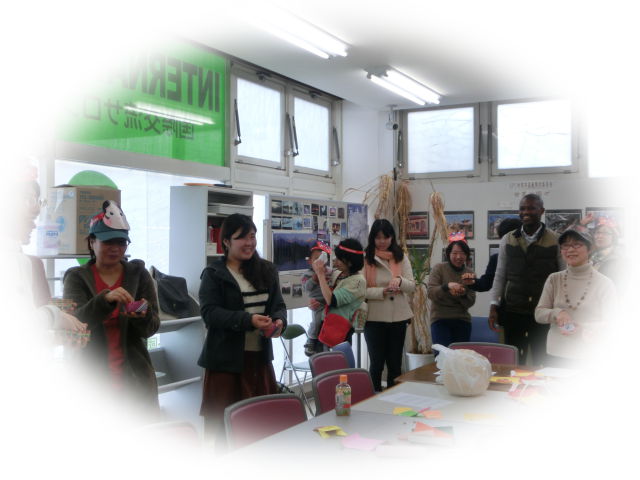 Eating a chocolate bar instead of Ehomaki in silence facing the east‐northeast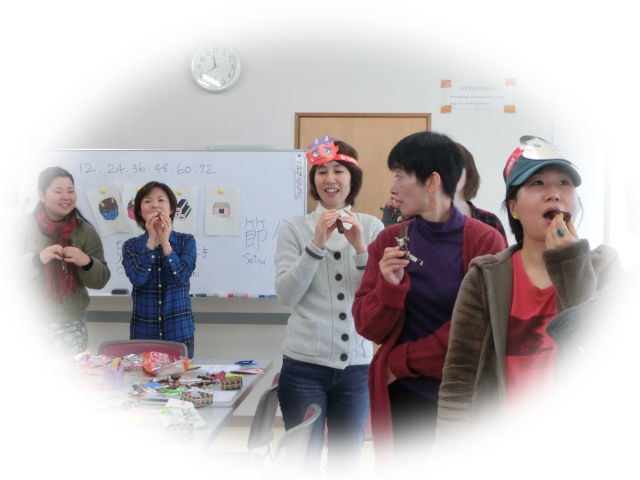 Our next event will be the Filipino Cooking Class, and then the Cherry Blossom Viewing


For further information, check our open page of "べぷはち Beppu Rainbow Society"

Thank you for joining the Setsubun event today